LOOKING TO GROW YOUR CAREER? LOOKING TO MOVE TO THE NEXT LEVEL?
GTHA MEMBERS ACROSS THE GREATER TORONTO AREA have the opportunity to participate in the GTHA/Humber Hotel Management Leadership Program. This is a program designed for exceptional middle-management employees in the hotel industry who are highly motivated, ambitious, and demonstrate a strong work ethic.
The purpose of this GTHA funded program is to prepare these individuals to become career-ready candidates for senior leadership positions in the hotel industry.
The program consists of 7 different modules over 14 weeks: (the 2018/2019 will be announced soon)
communication and presentation skills
hospitality marketing
hospitality sales
hotel management accounting
human resources and hospitality law
e-commerce
revenue management
Candidates interested in being considered for the GTHA/Humber Hotel Management Leadership Program are required to complete an application form and have their General Manager sign it. The GTHA is currently working towards future programs and will announce future program plans to all GTHA members.
For more information please contact the GTHA office at 416-351-1276 or at info@gtha.com

.
---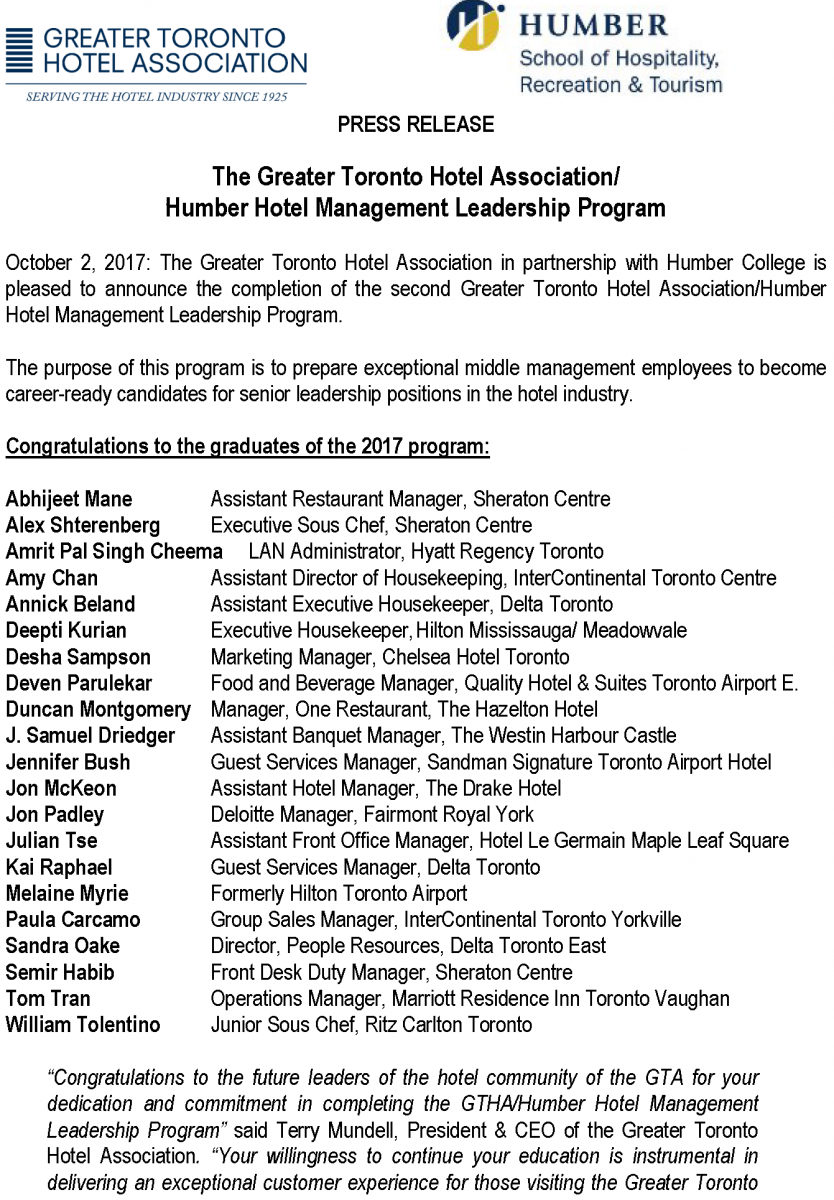 1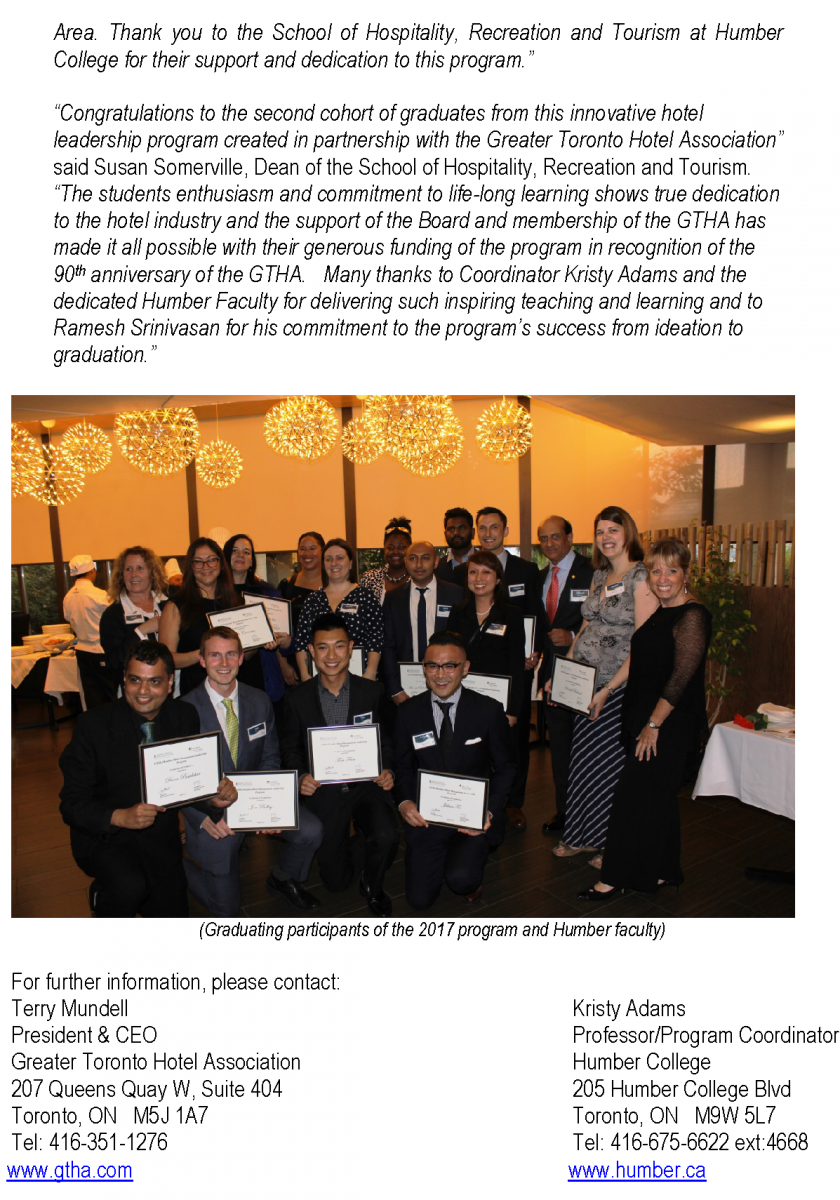 2