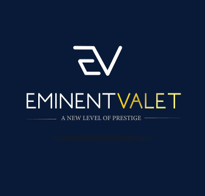 Eminent Valet, in its relentless pursuit of building elevated guest experiences, focuses on partnering with luxury hotels and resorts across North America. 
To craft flawless personalised touch points, to redefine exceptional service, a relentless pursuit that starts with the best talent as we become a part of your team, a true partner and an extension of your brand.
Our team leads with one singular goal – to show genuine interest leaving a lasting impression with each guest. We accomplish this by establishing a seamless approach with your front office team and act as a true partner, by developing world-class talent, and by holding ourselves to the highest standards. 
Eminent Valet offers luxury hotels with complete outsourced valet operations specialising in unionised properties, providing temporary support staff for high volume/sick days and consulting on the arrival & departure experience focused on driving topline revenue and elevating the guest experience.
Email Address:
mubashar@eminentvalet.com